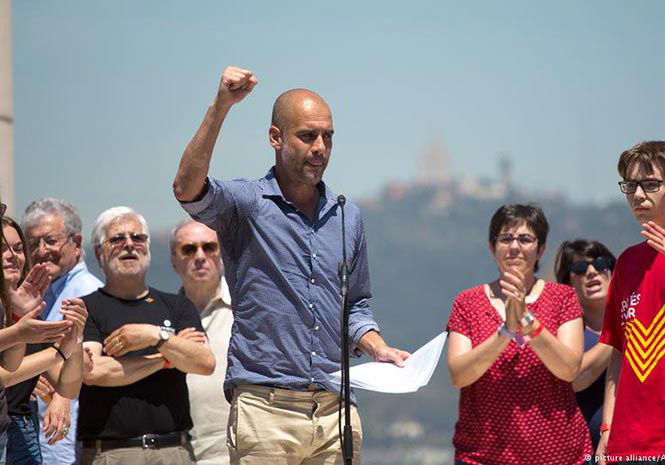 MANCHESTER CITY boss and Catalonian independence supporter, Pep Guardiola, has been named in a police report examining the Catalan independence campaign.
The former Barcelona manager is a known supporter of Catalonian independence and spoke alongside Carles Puigdemont in front of thousands of demonstrators earlier this year ahead of the referendum vote on October 1.
Despite the vote being deemed illegal by the Spanish Government, National police have now reportedly decided to further investigate high-profuile figures who 'attempted to sway public opinion'
According to documentation released by Spanish media, the police report states that a 'manifesto was read by Josep Guardiola and intended to mobilise all supporters of independence.'
Guardiola has also regularly been seen sporting a yellow ribbon on his clothing while pitch side, in support of a campaign to see activists Jordi Sanches and Jordi Cuixart, both jailed as a result of the referendum, freed.