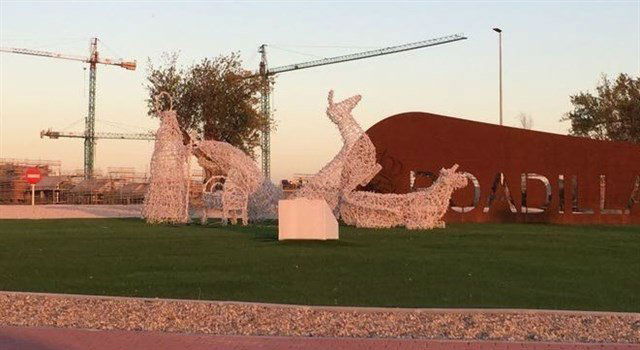 RESIDENTS of Boadilla del Monte near Madrid were upset by the actions of an unidentified person or group who turned a nativity scene into a porn diorama.
The council had placed giant images representing Mary and Joseph and domestic animals on a roundabout leading into the town but one night, someone thought that it would be amusing to change the presentation around.
Local residents woke up to a scene of animals copulating and the Virgin Mary apparently performing a lewd act on her husband.
Local Police are now looking for evidence of the 'porn master' behind this outrage but the nativity scene was quickly returned to normal, leaving a few red faces, some irritated politicians and much sniggering.