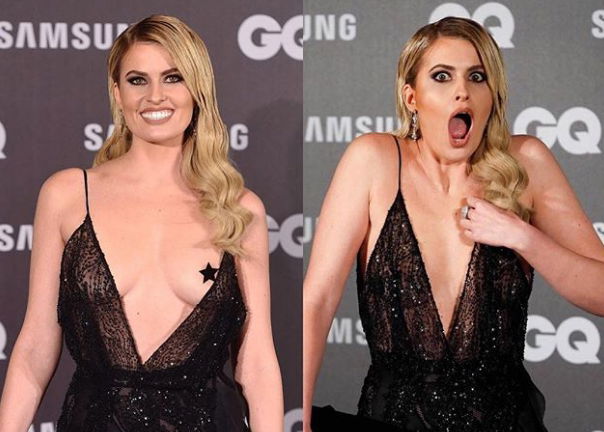 A SPANISH TV presenter suffered a 'wardrobe malfunction' during the GQ Man Of The Year Awards in Madrid.
The 33-year-old presenter, actress and model Adriana Abenia was happily posing for the cameras on the red carpet when her slinky dress slipped guaranteeing her even more exposure.
She later posted a snap of the 'nip slip and her horrified face on her Instagram account.