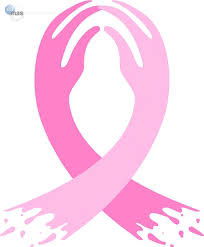 EACH year 185,000 women in this country learn that they have breast cancer. The resulting emotional turmoil often affects the woman's physical health as well as her psychological well-being.
In this article we will deal with the psychosocial impact of cancer and offer advice on how to adapt to the disease as well as support for coping with it.
Diagnosis
The experience of cancer is different for every patient and every family.
One of the most common emotional reactions when a diagnosis of breast cancer is made is denial.
Sadness is a typical reaction in women diagnosed with breast cancer and can often be accompanied by frequent crying and feelings of confusion.
If you have been diagnosed with breast cancer, the oncology team at HC Marbella International Hospital would like to make a few suggestions to get you through this period:
­Give yourself time to get used to the diagnosis.
­Ask the doctor for the information you need
­Surround yourself with loved ones,
­Express how you feel,
­Treatments are becoming less toxic and more effective
Remember that the cancer survival rates continue to rise.
Treatment
The anguish usually continues even after the initial impact of the diagnosis has passed. As women begin what is often a long treatment process, they can face new problems.
These negative emotions may cause women to adopt habits which are not good for the health of any person, but which are especially worrying in those who have a serious illness.
Here are some of our Oncology Unit's recommendations to support you through this period:
Although becoming less and less common, if you have undergone mastectomy, ask to have

breast reconstruction

.
Psychologists and other mental health professionals with experience in the treatment of breast cancer provide great support. As part of their role the Complementary Medicine Unit at HC Marbella provides patients with psychological care.
A family who are flexible and pull together, and who maintain open and honest communication, generally adjust better to the reality of the disease.
Later on
When treatment is completed, many believe that the woman must feel happy. While this is true for many women, others describe a perceived threat to their lives that can persist for a long time. In short, while some women go through a devastating experience with cancer, others are quick to describe it as something that has helped them to enjoy and appreciate the little things in life.
Some suggestions to help you through this period:
Try to focus on the here and now
Exercise!
Reintroduce routine activities little by little but never before physical and psychological recovery.
And never forget to cry in moments of sadness: the tear that weighs more is the one not cried; but also remember to fight when feeling strong.
Come and see us about your or your loved one's case.
In Spain, our oncologists and specialist consultants are leaders in their field, and recognised throughout Europe. 
They work in multidisciplinary committees with the aim of obtaining the best results for you.
HC Marbella International Hospital
Tel: 952 908 628