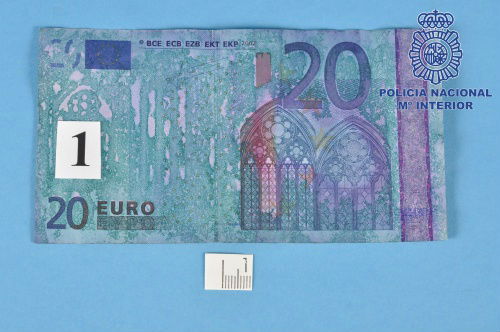 AFTER genuine euro banknotes to the value of €4,770 were returned to the Bank of Spain for exchange, it was realised that the notes had come from an armed raid on an armoured van.
The matter was passed to the National Police to confirm that the inks matched those used to protect cash during robberies and having received confirmation from their laboratory.
Officers arrested the three men trying to exchange the notes in Barcelona, Girona and Madrid.