SPAIN'S leading English language newspaper publisher has a new home.
Switching from a quiet area in Arroyo de la Miel, Benalmadena to a busy street in Fuengirola, it is another clear sign that the EWN Media Group (EWNMG) is continuing to go from strength to strength.
Since the start of this year the company has acquired two additional newspaper brands – the RTN Newspaper and Sol Times.
Meanwhile the Euro Weekly News (EWN) won the accolade of being voted Best Free Publication at the 2017 Spanish Periodical Association Awards in Madrid.
Put simply, the EWN is the most prominent free English newspaper in Spain, not only being the biggest but combining quality with quantity topped with a distribution footprint that no other can match.
It is a unique product streets ahead of any comparable publications, continually developing, improving the service provided to readers and advertisers, and leading while others follow trailing in its wake.
But other publications are not the real deal that EWN offers and provides, delivering time and time again.
The EWNMG office relocation comes after the company outgrew its former headquarters. But the foundation of family values throughout all group publications remains even though the team to produce 10 weekly newspapers is ever-increasing in size.
Answering to the clients and readers 52 weeks a year is a responsibility that the EWNMG takes very seriously, having learned the strong ethics and base values founded on humble beginnings in a small apartment 21 years ago.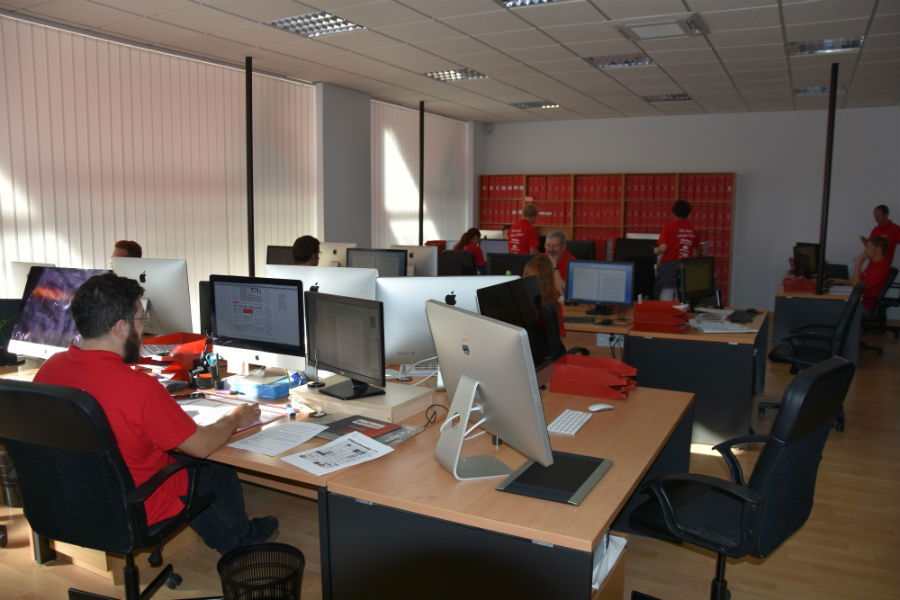 NEW HOME: For the EWN Media Group
But throughout the long journey the EWNMG team has worked to ensure that the only way forward – more than two decades ago right up to the present day – is upwards!
More than three-quarters of a million people now read EWNMG newspapers every week and the team also produce Spain's leading news websites in English with more than 700,000 page views a month (August 2017).
These are figures backed by nationally respected sources from a company that can be fully trusted and now operating from state-of-the-art new premises with the future looking ever brighter.