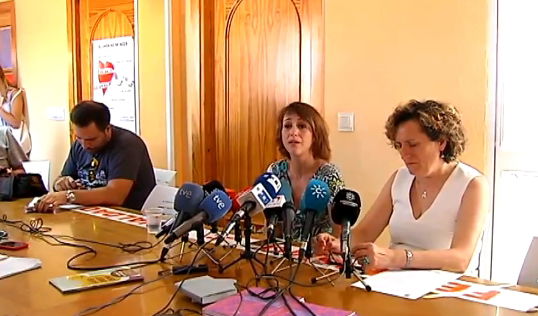 THE matter of gender violence has become a major campaign in Spain recently and the case of Juana Rivas and her two children is the latest to hit the news.
Spanish born Juana married an Italian who she met in London whilst studying English and they subsequently had two children.
They finally settled in Sardinia but she returned to Spain late last year taking their two children without her husband's agreement as she claims that he had attacked her mentally and physically and also abused the oldest son.
Her partner obtained a court order in Granada which required her to hand over the two children, but she immediately disappeared and her whereabouts are not known although she has just released a photograph of herself and the two children.
Now she is part of a nationwide hunt and faces up to four years imprisonment but her supporters insist that there is evidence of abuse and she is doing what any parent would do to protect their children.
The father denies abuse even though he pleaded guilty to assaulting her eight years ago and he blames the media and her supporters for painting him in an exceptionally bad light.
In the meantime, supporters have been displaying placards and posting notes on social media stating "Juana esta en mi casa" (Juana is in my house) possibly inspired by the words "I am Spartacus".