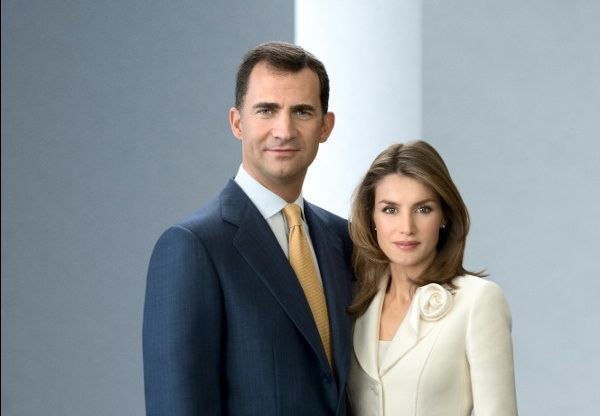 KING Felipe VI and Queen Letizia of Spain will head to the UK today before they start their official three-day state visit from 12-14 July – at the third attempt.
The  trip has already been postponed twice – the first time because of a political crisis in Spain in March 2016 and then again when the rescheduled date clashed with the UK's snap general election in June.
The visit  will start off on a quiet note today as King Felipe and Queen Letizia land at Luton Airport where they will be greeted by the Viscount Brookeborough, Lord-in-Waiting.
On Wednesday morning, Prince Charles and the Duchess of Cornwall will greet the couple at their hotel on behalf of Her Majesty. From there, the four will travel to Horse Guards Parade to receive a Ceremonial Welcome where The Queen and Duke of Edinburgh will first receive the King and Queen of Spain. Theresa May will miss Prime Minister's Questions in the Commons to attend.
During the visit the Spanish Royal couple will visit Oxford University to view Spanish artefacts and a reception for Spanish nationals at Exeter College. King Felipe and Queen Letizia will also join Prince Andrew at a UK-Spain Business Forum.
King Felipe is expected to raise the issue of Gibraltar during their stay. On Wednesday he will deliver an address at Westminster from the Royal Gallery and then meet Prime Minister Theresa May for talks at Downing Street on Thursday.
The last state visit by a Spanish king to the UK was by  Felipe's father Juan Carlos in 1986.
In 1998, Queen Elizabeth and the Duke of Edinburgh went to Spain on a State Visit, and Prince Charles and the Duchess of Cornwall made an official visit in 2011.