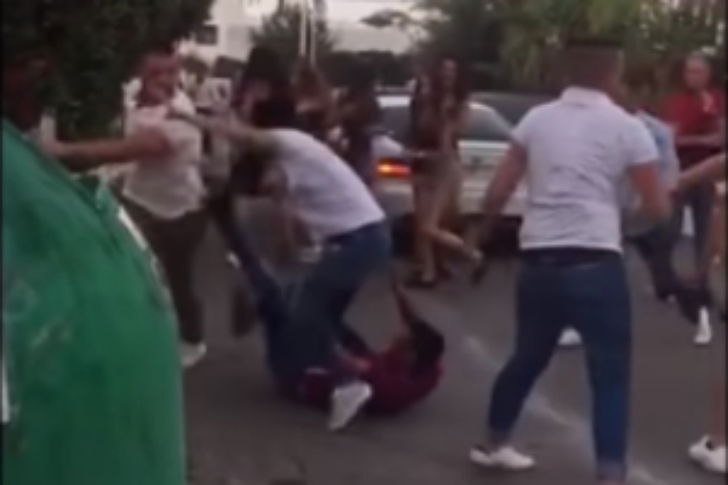 AN ALCOHOL-FUELLED brawl broke out outside a club in Marbella leaving four injured, one seriously.
Two groups of Spanish partygoers began to trade blows after one man allegedly groped another's girlfriend.
Dozens were involved in the brutal melee and footage shows some being struck after falling to the ground.
By the time police arrived the two groups had dispersed and no-one has since come forward to report the event to the police.
Warning. The following footage contains images some may find disturbing: