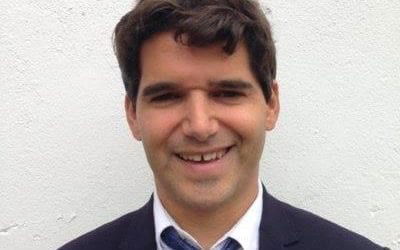 THE Spanish Foreign Minister Alfonso Dastis  has criticised British authorities for not acting quickly enough to identify a Spaniard believed to have been killed in Saturday's attack which left seven people dead.
39-year-old lawyer Ignacio Echrverría  was last seen fighting off the three terrorists with his skateboard as they attacked a woman.
His brother Joaquin said that the police had told them it could be a further 48 hours before they heard if  Mr Echverría was dead or alive.
But last night the journalist and aunt of Ignacio, Isabel Durán, appeared to confirm the  death in an emotive tweet saying, "Ignacio Echeverria attacked the terrorists to try to save a woman. He is in the sky with his inseparable skateboard." But later she apologised for giving the painful news when she realised it wasn't official.
Ignacio Echeverría atacó a los terroristas para intentar salvar a una mujer. Está en el cielo con su inseparable monopatín #héroeespañol pic.twitter.com/qqtOiCAJbS

— Isabel Durán (@IsabelDuran_) 6 June 2017



Mr Echeverria's worried parents have flown to London from their home near Madrid.
It is thought identification is taking so long because Mr Echeverría was not carrying any identification after he had been participating in sport.
Police said they needed fingerprint confirmation before identifying any victim and Boris Johnson, the Foreign Secretary, insisted that protocols must be followed before making identities public.
Spanish Foreign Minister Alfonso Dastis said, "We are pressing British authorities because, frankly, this is a situation that can't be extended for much longer."
He said efforts must be accelerated 'to the maximum' in order to avoid 'more anguish and pain' for the family.
Relatives of Mr Echverria have tweeted 10 Downing Street calling for Theresa May to do more.
@Number10gov families of the victims of LB attacks feel mistreated by lack of information leading to unnecessary agony. 63 hrs still no news

— Fernando Vergara (@fernanvergara) 6 June 2017
Joaquín Echeverría, brother of Ignacio, also expressed "the greatest thanks" of his family to the staff of the Embassy and the Spanish Consulate in London.
"Thank you very much for supporting us and helping us in these horrible moments," he added.