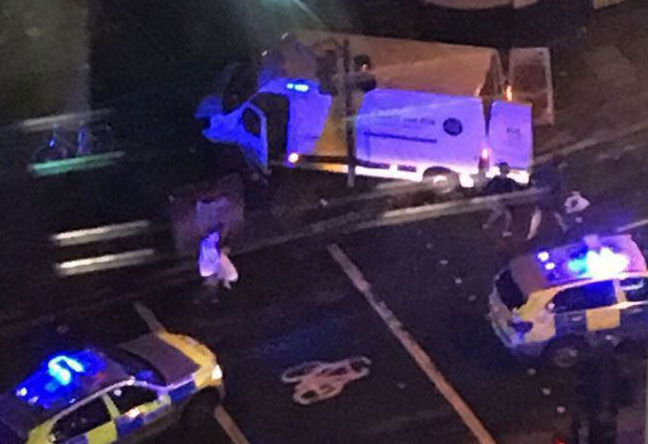 REPORTS are coming in of a major incident on London Bridge involving a vehicle mowing down pedestrians – some of whom have been seriously injured.
Armed officers  and emergency services are at the scene dealing with the incident.
The bridge has been closed and London Bridge railway station has also been evacuated.
A second, seperate  incident has now been confirmed by Metropolitan Police at Borough Market. Armed officers are also at that location.
More to follow…