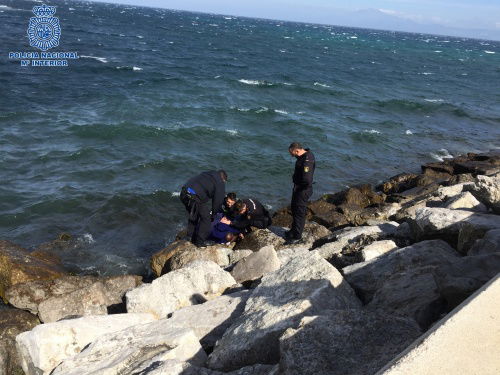 THE captain of a vehicle transport ship, the 'Morning Ninni', has been rescued from the sea near the port of Tarifa in southern Spain.
National Police officers recovered the unconscious man who had been clinging to a lifebuoy and spotted drifting in strong winds and high  waves.
He was found wearing only a white t-shirt and  with signs of hypothermia, bloated lips, face and eyes and swollen eyelids due to exposure to sun and salt water which indicated he been castaway at sea for several hours. He also had bruises and a severe pain in the hip that made his rescue difficult.
His condition was described as 'serious' and he was rushed to Hospital Punta de Europa de Algeciras by emergency services.
Investigators discovered that the man was the captain of the 'Morning Ninni', a cargo ship from Singapore that had been sailing close to the Spanish territory of Ceuta in northern Morocco across the Straits of Gibraltar.
The ship had alerted the Spanish Maritime Rescue Control Centre the same morning, warning of a possible "man in the water" and had sailed back to the area where it was presumed the captain had fallen overboard.
The cargo vessel has now continued its journey to Turkey.