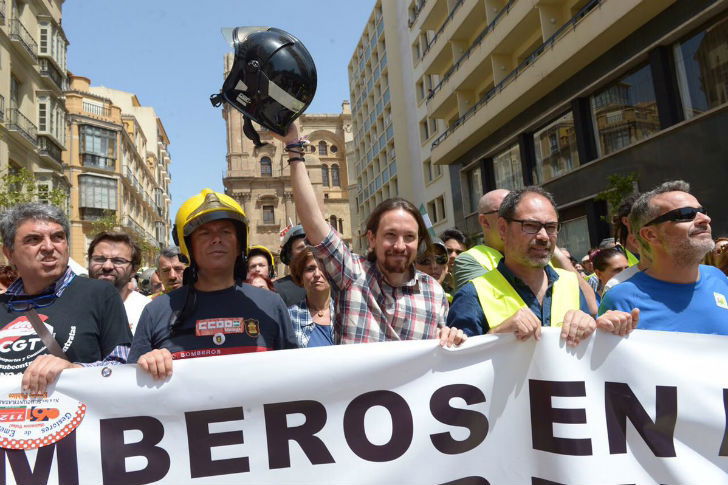 PODEMOS leader Pablo Iglesias joined a 4,000 strong protest in Malaga to improve firefighters' working conditions.
In their second major demonstration since 2016, protesters could be heard chanting "Malaga supports our fire service."
In a speech before the march, Iglesias said: "There's no money for Malaga's firefighters from a council that wasted almost €30 million on a precious stones museum that ultimately came to nothing.
"Funding for Malaga's firefighters is money invested into protecting it's people."
The protest's aim was to change legislation last updated in 1959 and to modify working hours which are currently around 1,800 per year, the highest in the country.
Firefighters also want to reclassify their profession to ensure they receive the same equipment and funding as other public services in Andalucia.