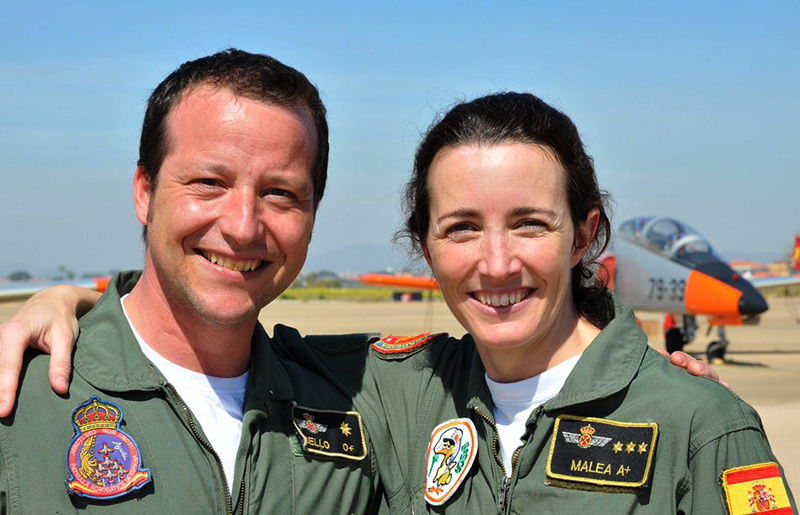 HIGH-FLYING Captain  Rosa María García-Malea, from Almeria, is in  spin after becoming the first woman pilot in Spain's military Patrulla Águila aerobatic display team based at San Javier in Murcia.
Mother-of-three Rosa is no stranger to breaking barriers. She was  a pioneer in Spanish military aviation when she became the first female Spanish fighter pilot in 2007.
"As a military woman I have never had glass ceilings, many ceilings in life the people put there themselves," she says.
She described her new job as a 'dream, a pride and total privilege'.
Her commander said, "She's another teammate, an excellent professional and she's exactly the same as the rest of the team."
And in another  flying first Captain Eva Gutierrez recently joined the Patrulla Aspa, the military's helicopter aerobatic unit, the only one in the world that employs five aircraft in its displays.
Clearly the  Spanish miliary's female pilots are going up in the world.