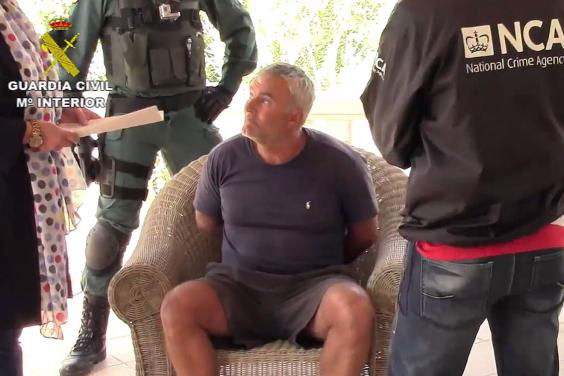 PAUL MONK, a British criminal arrested two years ago in Javea, received an 18-year prison term from a UK court.
Found guilty of large-scale drugs trafficking, he was handed over to the UK authorities in April 2015 thanks to a joint operation between the Spanish and British police.
Although he was arrested and tried on drugs' charges, investigators in Spain and the UK are convinced that he was also involved in the murder of Francis Brennan.
A petty criminal on the run from the UK, Brennan disappeared after he was handcuffed and driven away by men posing as Guardia Civil officers. His body showing signs of torture and bound hand and foot was later washed up on an Orihuela beach.
It was during the investigation into Brennan's disappearance, that Monk, one of Britain's most-wanted criminals at the time, was discovered in Javea.
Monk was considered the right-hand man of Paul Scott, a Liverpool drugs' dealer who had arrested some months earlier and is believed to have ordered Brennan's death.
Police in Spain were never able to find firm evidence of Monk's involvement in Brennan's death and the investigation remains open.