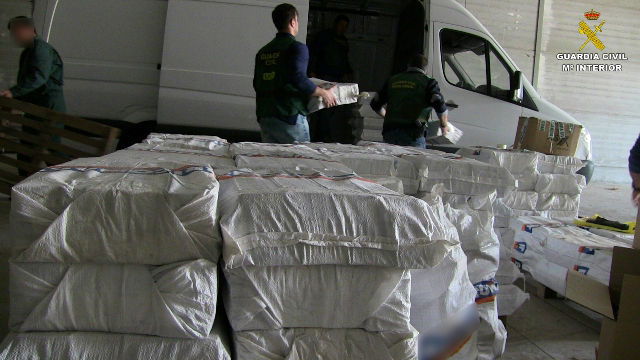 OFFICERS of police forces in Bulgaria, Portugal, Romania and Spain have acted together to track down a gang of smugglers who were bringing huge volumes of illegal cigarettes into Spain, which were distributed mainly in Andalucia.
According to the report, gangsters in Bulgaria and Romania were obtaining legally produced cigarettes in countries where prices were low due to reduced taxation and shipping them to Spain which has for years battled the tide of smuggled cigarettes even though prices are much lower here  than in many EU countries.
A total of 42 people, 30 in Spain, 11 in Romania and 1 in Bulgaria have been arrested and officers have seized 1,560,000 packs of cigarettes said to have a value of €6 million as well as vehicles, computer systems and physical documentation.
The Spanish raids took place in Almeria, Cadiz, Cordoba, Granada, Lleida, Malaga, Seville, and Tenerife with other raids in Bulgaria and Romania.