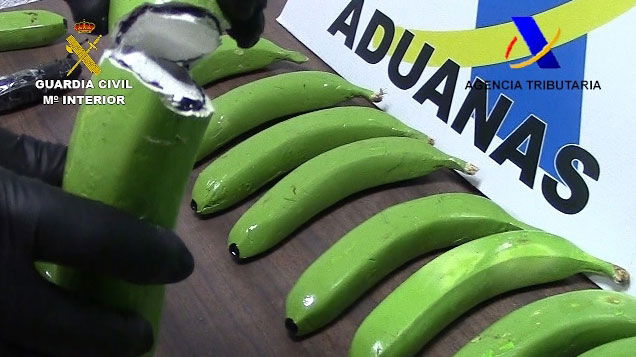 SPAIN'S Guardia Civil and tax authorities have intercepted 17 kilos of cocaine hidden in bananas and cardboard boxes in Malaga and Valencia.
The operation resulted in the arrest of two men.
The drugs were hidden in 57 simulated resin bananas and in cardboard box flaps that also contained real bananas.
As part of the operation "ESPLIT", two men, aged 37 and 57, of Spanish nationality, and another 56-year-old man of Italian origin, were arrested as alleged drugs traffickers and belonging to a criminal organisation.