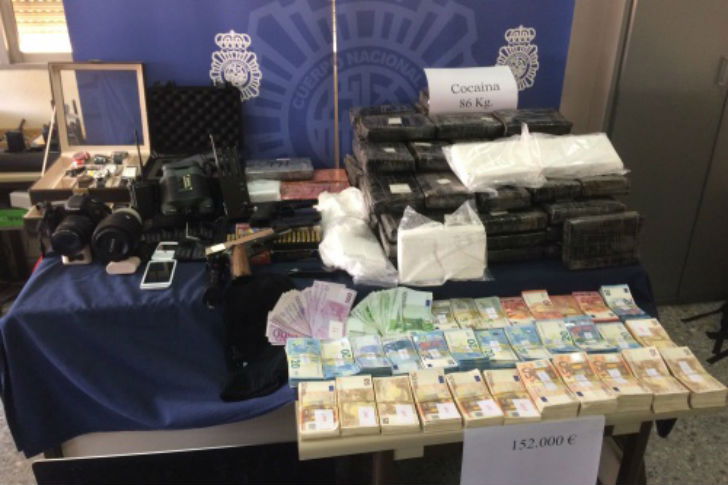 FOLLOWING up leads in Sevilla and Cadiz provinces, officers of the National Police have broken up a gang which was responsible for the importation of large amounts of cocaine from Latin America and its distribution throughout Spain.
Officers determined that the drugs were arriving at the port of Algeciras and were collected by an individual who lived in nearby Los Barrios who in turn delivered the bulk of the drugs to a third party in Sevilla.
After placing a tracking device in the car of one of the suspects, officers were able to trace the journey taken and to find the car in an underground community car park where they apprehended the suspect and were taken to his property where they discovered 86 kilos of the drug, a gun and ammunition.
A second person, of Costa Rican origin was arrested at the same property and it turned out that this second man represented the sellers from Latin America and was responsible for overseeing the transfer of the drugs.
In total four people were arrested and as well as the drugs additional firearms were found alongside €154,000 in cash, computer equipment  and various documents which may help with the prosecution case.