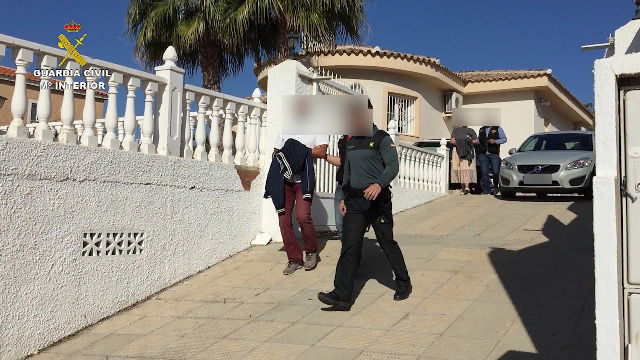 THE Guardia Civil in Alicante have detained a 51-year-old man and a 52-year-old woman, both of Polish nationality, who were being sought by the German authorities.
They are charged with €1.6million of social security fraud offences in Germany.
They have already been transferred to the National Court of Madrid, to attend an extradition hearing.
The German authorities, who had information that the couple could be residing in Spain and, more specifically, in the area of San Fulgencio (Alicante), requested the collaboration of the Spanish authorities in locating the swindlers.
It is alleged that the couple, who have resided in Spain since 2006, had hired workers of Polish nationality without insuring and without paying the relevant contributions to the social security system in Germany. As a result the agencies suffered losses of € 451,508.
In addition it is also claimed they had also defrauded the German social security the amount of €1,184,207, having been beneficiaries of unemployment benefits that were not theirs.