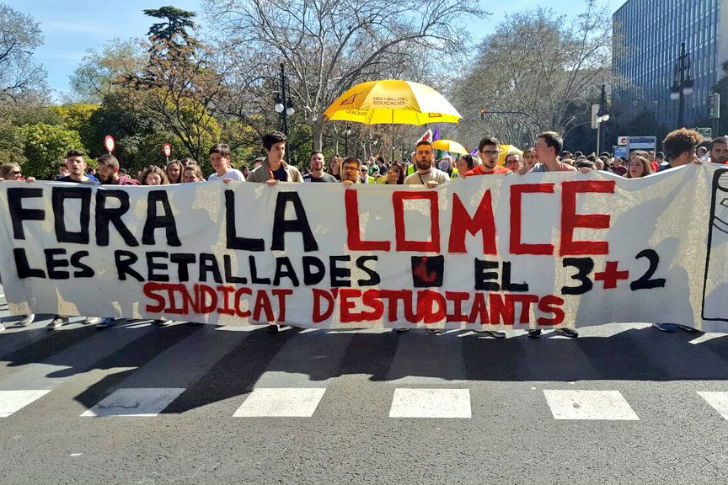 TEACHERS and students across Spain have gone on strike in protest of the changes to the education system.
Demonstrators want a full repeal of the law for the Improvement in the Quality of Education (LOMCE) as well as ending funding cuts to education, which is believed to have lost 30,000 teachers their jobs.
The changes aim to move towards a multiple-choice test orientated education system to decrease drop-out rates, which are among the highest in the EU at 28.5 per cent.
They have also placed religion as an important elective module that provides just as many credits as maths and other core subjects, and will also be a factor when applying for grants.
LOMCE has also been criticised by unions for segregating the education system and prioritising elite, private education over public schools and universities.
The new law will also cause tensions among bilingual regions as lessons and qualifications given in Catalan, Basque, etc. will be considered 'specialist subjects' and will not count towards state qualifications, ending 30 years of cohesion.
Education Minister Iñigo Mendez de Vigo has called a halt to protests as he sees "no reason for the strike as it will have no effect."