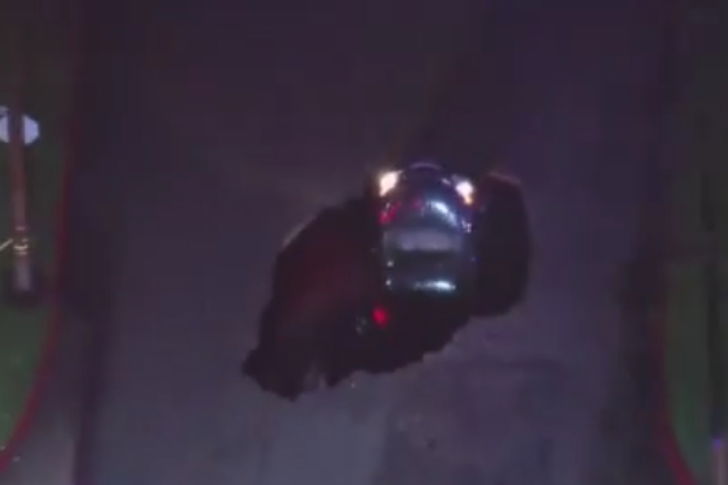 TWO cars have fallen down a sinkhole in Studio City, Los Angeles.
Footage of the second vehicle falling into the crater was caught live on TV.
The sinkhole is believed to have been caused by one of the strongest storms California has seen in years, which has claimed two lives so far.