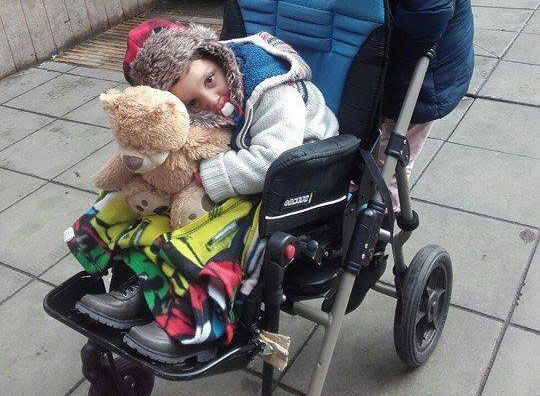 THIS time next week four-year-old Leo Bermejo's fight for survival should reach the next stage and he will have started his tests to begin the proton treatment in Oklahoma.
Flight tickets to the States have been booked and visas organised and Leo's big sister, Sofia, will be travelling too.
Mum Karen said, "I think it is so important she spends time with Leo as nobody really knows what the future holds unfortunately. Family time has to be the priority at the moment and over the last few weeks I have really not had a lot of time for Sofia due to the situation."
"I know we will all be able to have some fun in between treatment and the proton will only be one and a half hours a day with the weekends free."
She went on to say, "We have all come so far and accomplished so much in the last three weeks. I just want to thank everyone so much.!"
It's just three weeks ago the family were given the devastating news in Pamplona that Leo had two new tumours and  he was immediately removed from the immunotherapy trial.
The desperate search on the internet began to find  other treatments to avoid conventional radiotherapy which could severely damage Leo.
Karen recalls, "My heart sank when I was told the amount of funds we had to raise for proton and how little time we had to do it. We were told to raise £150,000 for the treatment and also to cover anything additional should Leo need to be admitted into hospital."
"I knew I would do everything I could but it was such a substantial amount of money to raise so quickly.
I admit I did doubt if we would be able to do it!"
But Team Leo did it…
And brave four-year-old Leo has  breezed through his fourth brain operation at Alder Hey and was discharged within 48 hours.
Karen adds, "Things are moving so quickly and it is really terrifying, there's no time to actually stop, think and comprehend what is actually happening right now."
"I cannot thank everyone enough for all of the support we have had, it is incredible, there are literally no words for it all and people are still continuing."
"It is reality that everyone who has supported us, donated, helped in different ways etc has given Leo this final chance to have a life. Everyone should be so proud of themselves. We sincerely thank you all from the bottom of our hearts.  The power of social media is incredible. "
To give your support to the ongoing Leo the Lion fundraising campaign here is how you can donate:
https://www.gofundme.com/leothelion3
Paypal: karenlisakeefe@hotmail.com
Spanish account:
Bank: Banco Sabadell
Account Name: Leo James Bermejo
Account Number: ES69 0081 0597 0900 0602 1116
Swift: BSAB ESBB
UK account:
Bank: Royal Bank of Scotland
Account Name: Alda Keefe
Account Number: 17485819
Sort Code: 16-24-06