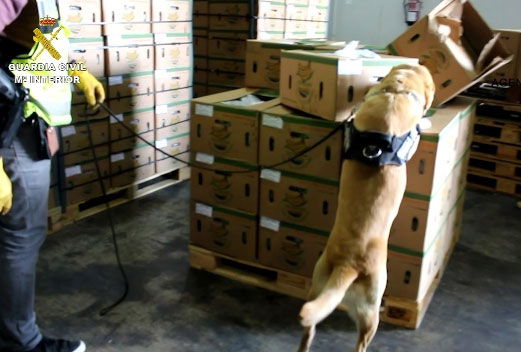 SPAIN'S Guardia Civil and the tax agency, Agencia Tributaria, have dismantled a drug trafficking gang.
The drug was in pressed sheets that had been hidden inside boxes of bananas being shipped from the Dominican Republic.
In an operation carried out in Madrid and Tarragona police arrested two people the Dominican nationality.
78 kilos of cocaine was recovered and the arrested are being held in custody.