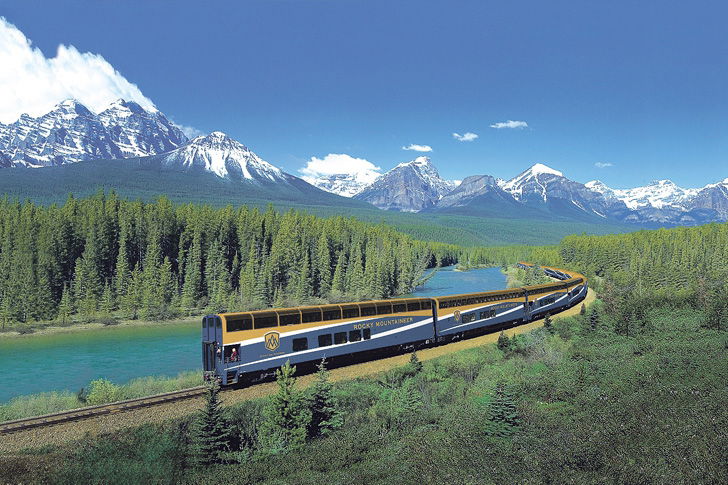 PERHAPS an unusual suggestion in the midst of the UK's recent Southern Rail strike misery, but why not try a luxury train journey as an elegant and relaxing alternative for your next holiday?
For those who prefer to keep their feet firmly on the ground it beats flying and it's definitely a cut above joining the masses in the airport departure lounge. 
Rail cruising is a perfect way to take in the landscape and culture of your surroundings whilst indulging in the on-board splendour of your chosen train. And with travel companies competing to offer the most unique and luxurious trips, you are in for an unforgettable experience that will leave you chuffed to bits…
Whether you hanker after the opulent bygone era of Art Deco glamour, or prefer a modern, glass ceiling carriage with gourmet dining and personal service, the luxury train choices are tantalisingly alluring with an abundance of routes and journeys to suit all tastes.
You can stay local with Spain's very own El Transcantabrico and Al Andalus trains and explore the north Atlantic coastline, or Andalucia's cultural and gastronomic delights.
Alternatively, opt for the iconic Venice Simplon-Orient-Express and treat yourself to a once-in-a-lifetime luxurious trip to Venice, Paris and Verona. Or venture further afield with the Blue Train traversing South Africa, or the Rocky Mountaineer through the majestic Canadian Rockies. 
There are many other options with a variety of companies offering bespoke packages, so take a look at the Luxury Train Club, Belmond, or Abercrombie & Kent for some ideas.
If you decide to splash out on a trip, do remember to buy a reliable travel insurance policy to cover unforeseen mishaps while you are away. You can get great cover with Globelink's Comprehensive Single Trip policy for as little as £23.96 (one adult aged 51-65yrs travelling in Europe for eight days) and be covered for up to £10,000,000 emergency medical and repatriation expenses, up to £3,000 for your baggage and £4,000 if you have to cancel or cut short your trip, plus many other benefits. 
Wherever you chose to travel, visit the FCO website on health and safety abroad, www.gov.uk/travelaware.  It could invalidate your travel insurance if you go against their advice. This week, following political unrest in Gambia, the FCO are advising against all but essential travel to Gambia, so the website is a good place to help make an informed choice about where to travel.
Globelink Travel Insurance: for people living in the EU. Get an instant quote and arrange cover securely with www.globelink.co.uk, or call (UK) +44 1353 699 082 or call our Spanish link line on 966 265 000. Your Policy and Emergency Assistance Card will be delivered immediately by email.