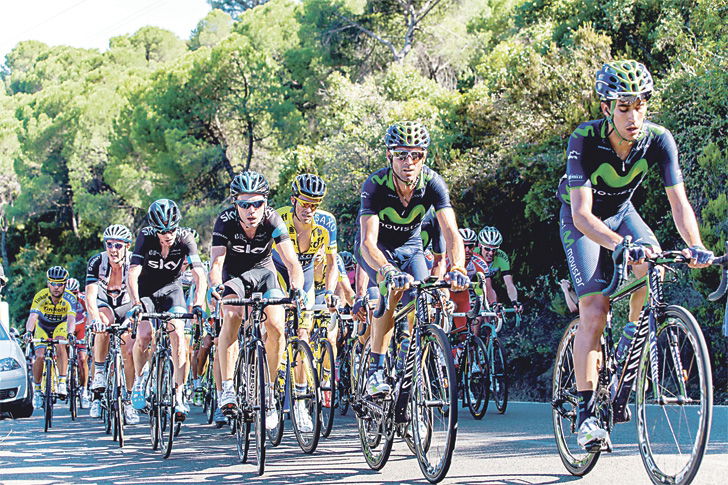 BENITACHELL will once again be at the heart of the Vuelta a España cycle race. 
The ninth stage of the race is to end there with a 3.6-kilometre ascent and a 10 per cent gradient to the top of Puig Llorença as it did in 2015.  That year this stage was won by Dutch cyclist Tom Dumoulin who beat Britain's Chris Froome to take the red jersey.
In last year's Vuelta, Benitachell was again seen by tens of millions worldwide during the Javea-Calpe time trial which took the top flight international cyclists racing through the streets of the town centre.
This year the Vuelta starts on the other side of the French border in Nimes on August 19, finishing in Madrid on September 9.  Although the race crosses the Pyrenees the first uphill finish will not arrive until Stage Five reaches the Mediterranean coast with a two-kilometre climb to Ermita Santa Lucia in Alcossebre (Castellon).