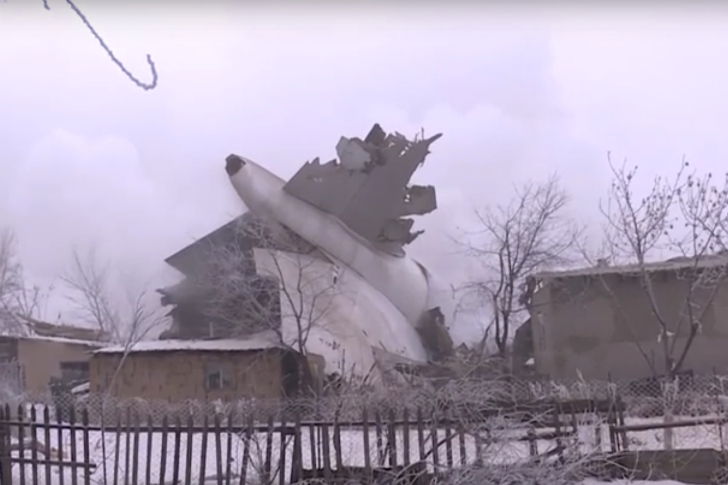 A TURKISH cargo plane flying from Hong Kong has crashed in Kyrgyzstan, killing at least 37 people.
The death toll is expected to rise after the Boeing 747 obliterated more than 15 buildings in a village near Manas airport at around 7:30 am local time.
According to the airport administration, the plane was supposed to stop at the airport to refuel before heading to Istanbul, but crashed possibly due to poor visibility.
Transport Minister Zhamshit Kalilov said: "We can't say at the moment if it was due to weather conditions or some technical malfunction."
The plane belonged to Turkish cargo carrier ACT, which flies under the name MyCargo.
Firefighters searching the wreckage for survivors
Part of the cargo jet's engine ripped through a house