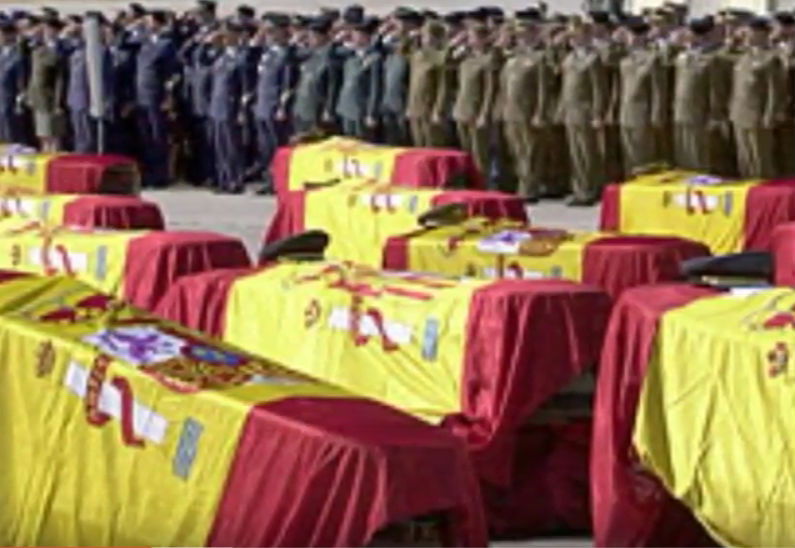 UPDATE: DESPITE being protected to some extent by the current Spanish government, Federico Trillo who is the Spanish ambassador to the UK has decided to call it a day and has resigned from his position.
It is argued that ambassadors are required to resign after completing a fixed term in office but this is not necessarily the case with political appointees so the general census of opinion is that he has chosen to 'fall on his sword' following the criticism and the call for his sacking.
ALMOST 14 years after dozens of Spanish soldiers were killed in a tragic plane crash in Turkey, the defence ministry has finally ackowledged that it carries some blame. Ministers had charted the plane in May 2003 from a Ukrainian company to bring serving soldiers back from Afghanistan, ignoring warnings that it was in bad condition. 
The Russian-built Yak-42 crashed in the mountains of north-east Turkey on May 26 killing all aboard, including 62 Spanish soldiers and 13 crew members from Ukraine and Belarus. Defence minister Maria Dolores de Cospedal told a radio station on January 11 2017 that the ministry recognised its 'administrative' responsibility. 
It is the first time the Popular Party, in power at the time under the leadership of Jose Maria Aznar, has accepted any fault for the crash but Cospedal stressed in her interview that the acknowledgement did not imply any civil or criminal liability. 
Nevertheless opposition parties are demanding the immediate sacking of the defence minister at the time Federico Trillo, now serving as the Spanish ambassador to the UK. 
The air accident was largely overshadowed by a subsequent scandal that saw the bodies of 30 soldiers misidentified and sent to the wrong families.