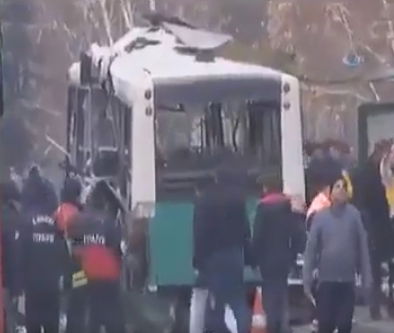 A SECOND bomb in a week has exploded in Turkey killing 13 soldiers and wounding 48 more on Saturday December 17 according to reports from the Turkish military.
Information is relatively hard to come by as the Turkish government has placed a partial block on the reporting of the events surrounding the explosion in order not to cause panic in the population but it appears that a car bomb exploded in the town Kayseri next to the bus carrying the soldiers who were being taken to visit a local market.
The Turkish government has said that the attack is similar to that made in Istanbul a week ago where 44 people were killed with Kurdish militants claiming that they has undertaken the attack.