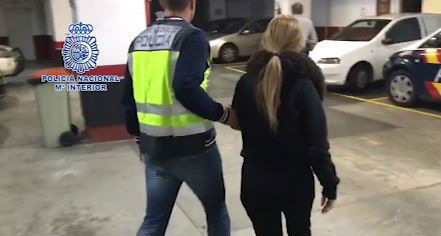 IN A simultaneous action between the National Police of Spain and Colombia, a woman suspected of being involved in car bombings in the South American state was arrested in Orense, Spain whilst her brother was arrested in Colombia as he tried to flee to Venezuela.
The woman is not thought to have been involved in violence in Spain but is believed to have actively encouraged young Colombians to become involved in undertaking terrorist activity there from her base in Orense.
Her brother is considered to be in charge of co-ordinating logistics within Colombia and had obtained weapons and explosives which were used in attacks that he had planned.
The decision to arrest the pair was made once the Spanish police became aware of the presence in Spain of the woman who is wanted by the Colombian authorities for involvement in three violent attacks as well as obtaining funding for the terrorist organisation.