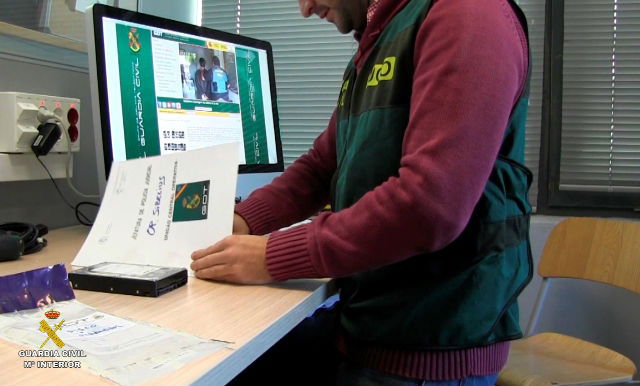 WORKING closely with police departments in Canada, Finland and the United Kingdom linked together through the European Centre for Cybercrime of Europol, the Guardia Civil have been involved in the breaking up of a group of criminals that stole information on credit cards from online businesses.
A total of 15 people around the world including one in Spain have been arrested and it is believed that between them, they hacked into 170 different sites, obtaining information on more than 6,000 cards and have earned in excess of €1 million from their illegal activities.
Once they had used each card for a single transaction, they then sold the details to third parties through what is known as the 'deep net' used by criminals, terrorists and paedophiles to hide their identities and undertaken clandestine exchanges.
The Spaniard who has been arrested was involved in obtaining card details and then distributing them to other members of the gang and when his property was visited by officers of the Guardia Civil, they found and seized records and computers which contained much information about the activities of the organisation.
This operation goes to show the advantage of sharing information between international police forces and the importance of the Europol intelligence operation.