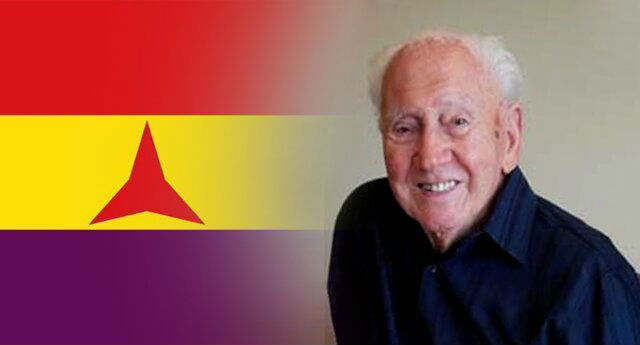 IN NOVEMBER 1937, 19-year-old merchant sailor Stan Hilton left his ship in Alicante and made his way to Albacete where he joined the British Battalion of the 15th International Brigade, as according to him "The Spanish people needed help. It was the right thing to do."
That winter, he fought in the area of Teruel and then in the spring of 1938 his battalion was defeated as General Franco's forces supported by troops sent from Italy  as well as Hitler's Condor Legion, were victorious in  Aragon and Catalonia.
Stan swiftly made his way to Barcelona and then caught a ship back to the UK where he re-joined the merchant navy and remained in that service all through the Second World War before emigrating to Australia in 1956.
He was one of some 2,500 British volunteers on the Republican side of whom more than 500 died fighting against the fascist rebels backed by Germany and Italy who were testing their war machines prior to future aggression across Europe.
This last British member of the International Brigade died in Melbourne at the age of 98 and a tribute was held in Newhaven, East Sussex – where he was born – on Saturday October 29, in memory of this brave survivor of the Spanish Civil War.