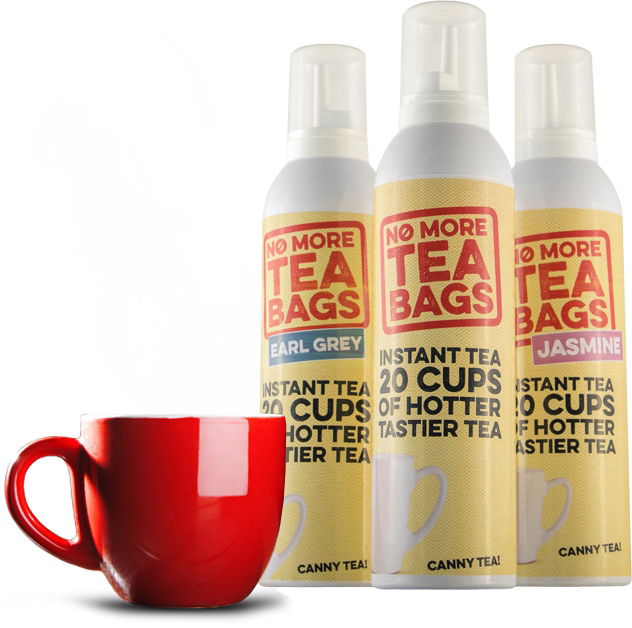 BRITS all over the world have been spluttering their tea in dismay and disgust over the later innovation, tea in an aerosol can!
According to the company offering three different types, Black, Early Grey and Jasmine, their No More Tea Bags spray tea tastes better than the average tea bag as their tea tastes as if it has been brewed for five minutes in order to impart the real tea flavour whilst the average tea bag only stays in the cup for a matter of seconds.
Each can contains sufficient spray foam to allow for up to 20 servings of tea by way of a foam which can be squirted into a cup or mug to which boiling water is added making a hotter, richer brew which tastes better and does not leave a soggy tea bag dripping liquid or messy leaves to be disposed of.
An interesting idea from a company called YumCha which will probably struggle in the British market, although if price and taste are acceptable, it may well become a trendy accoutrement to a kitchen in a 'Made in Chelsea' bachelor pad.