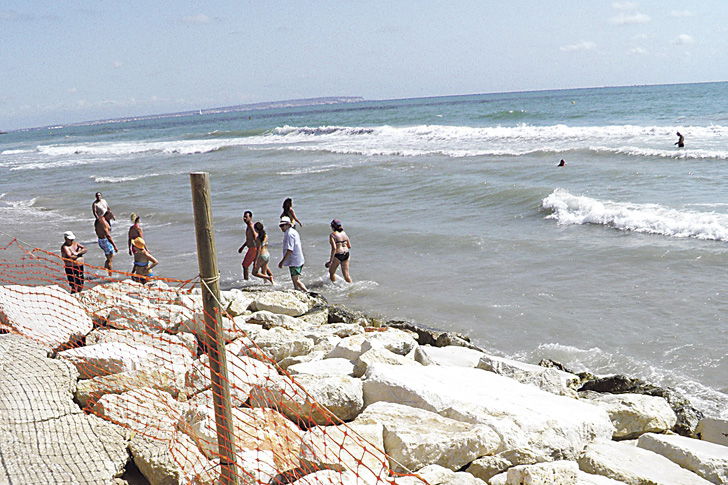 BATHERS have failed to heed warnings to stay away from a stretch of beach near dilapidated houses in Guardamar del Segura.
The city closed the area for more than a year and fenced it off after telling people they should not approach the dilapidated homes or the beach area in front of them.
The area was fenced off with the approval of Costas coastal authority and the town hall then conducted an information campaign but this appears to have fallen on deaf ears.
The town hall said Local Police have the power to impose fines on those who fail to comply with the restrictions but admitted nobody has yet been fined. It is thought bathers are still passing by the area in Playa Babilonia and using the stretch of beach. Civic authorities are hoping to regenerate the area in the future.