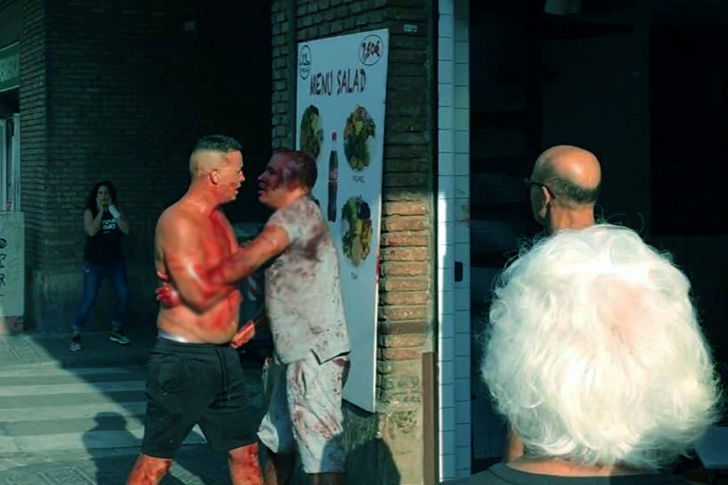 AN argument which broke out in a bar in the Barcelona neighbourhood of Barceloneta ended in a violent knife fight.
According to local reports, the confrontation started when a 42-year-old Moroccan man turned up at the establishment and demanded to be given free food.
The 28-year-old bar owner, also of Moroccan nationality, stood up to the beggar, but he produced a large knife, leading the chef to also grab a weapon.
By the time police arrived on the scene, both men had suffered multiple wounds and were covered in blood, with one moved to the Hospital del Mar and the other transferred to Sant Joan Hospital.
As officers tried to break the skirmish up, the cook could be heard shouting that "I will kill you with my bare hands."
Witnesses said that the scrounger is well-known in the district and described him as "problematic."
One local resident said: "Fights are common in Barceloneta when people have had one or two beers, but today they went a bit too far."