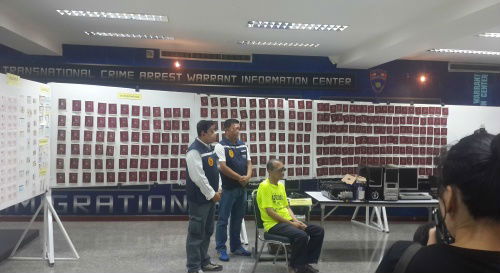 WORKING alongside their Thai counterparts and members of the Thai police immigration department, agents from the Spanish National Police who are experts in the detection of fraudulent documents have assisted in the dismantling of a major international organisation dedicated to counterfeiting and distribution of passports.
 The operation has resulted in the arrest of nine members of the organization and the dismantling of its main point of production, which was in Chachoengsao province, bordering Bangkok, where police have seized 34 printing machines, watermarked papers, visa stamps, fake Thai visas, passports and numerous other materials necessary for falsifying documents.
In February one of the leaders of the organisation who is Iranian was arrested, and the 34 highly sophisticated printers that had been brought in from China, 18 different types of watermarked paper, counterfeiting paper, visa stamps and 173 fake passports were seized.
At the same time, five Pakistanis who sold the fake passports mainly to Iranians, Iraqis and Syrians for sums said to be between €1,250 and €2,000 were also arrested.
Then in a subsequent operation when three more were arrested, a cache of 381 fake was discovered of which no less than 357 were Spanish. As the search of the property where the passports continued, officers also found 600 sheets of clear plastic containing holograms of the Spanish constitutional shield, 1300 pages for use in a Spanish passport and 150 sheets of fake covers together with a number of immigration rubber stamps.