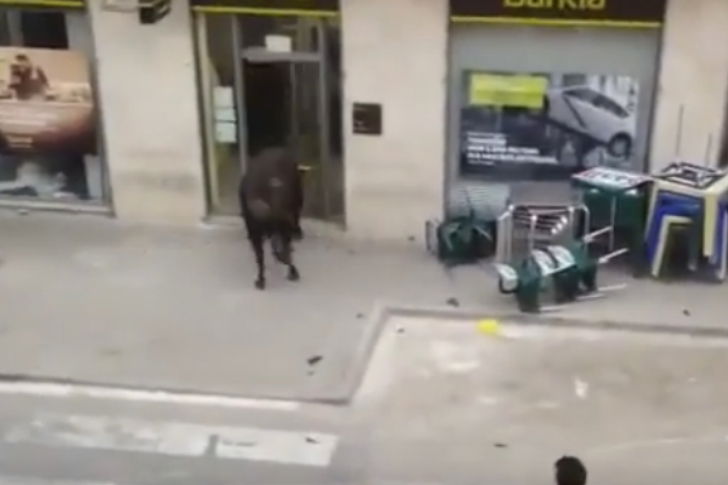 THERE were no flies on a bull which decided to pop into the bank during the middle of a festival in the town of Cheste, Valencia, opening the door using its horns before trotting inside, presumably to 'charge' something to its account.
As the bull tried to use the cash machine, a gang of young men held the door open and yelled at it for a short while, eventually tempting it back onto the street, where it continued its yomp, as can be seen in the video below.
Nobody was hurt during the incident, although one quick-witted resident caught the entire event on a smart phone.
This is not the first time an animal has ended up in a financial institution during such an event; in 2013 a bull leaped straight through a glass window of a local bank in Mallen, Zaragoza.