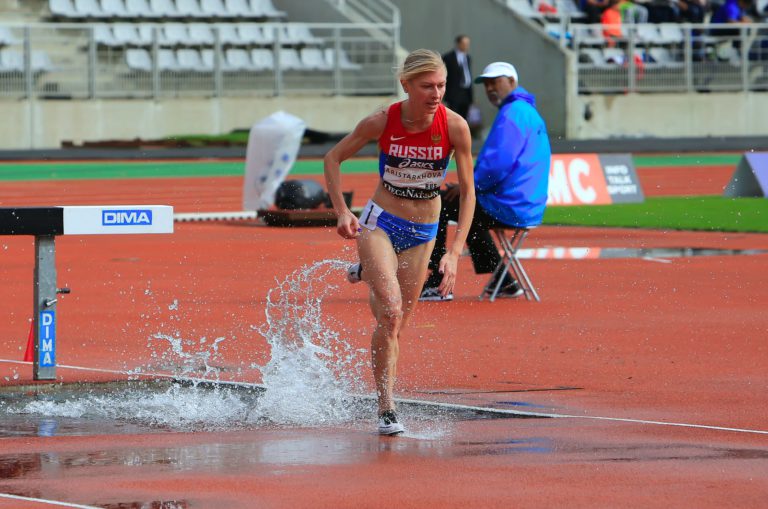 ATHLETES competing under the Russian flag look set to be barred from participation in this summer's Olympic Games in Brazil.
The Court of Arbitration for Sport (Cas) has rejected an appeal by the Russian Olympic Committee and 68 Russian athletes over a ban imposed by the International Association of Athletic Federations (IAAF).
The last-ditch Russian appeal hoped to clear the path for athletes who are not tarnished by allegations of systematic state-sponsored doping to compete at the Rio Games but Cas supported the IAAF position.
"Today's judgment has created a level playing field for athletes. The Cas award upholds the rights of the IAAF to use its rules for the protection of the sport, to protect clean athletes and support the credibility and integrity of competition," read a statement from the IAAF in response to Thursday's judgement.
"While we are thankful that our rules and our power to uphold our rules and the anti doping code have been supported, this is not a day for triumphant statements. I didn't come into this sport to stop athletes from competing. It is our federation's instinctive desire to include, not exclude," said IAAF president Sebastian Coe, whose own reputation is under the spotlight over a corruption scandal continuing to plague the governing body of world athletics.
Russia was suspended in November from the IAAF after an investigation found that athletes were subject to a doping regime that was no rogue operation but rather a systematic attempt to give the country a competitive edge.
"I certainly regret such a decision by the Court of Arbitration for Sport which refers to absolutely all of our athletes (who filed the claims)," Kremlin spokesman Dmitry Peskov said in response to the ruling, adding "The principle of collective responsibility is hardly acceptable."
The decision does not automatically exclude Russian participation from the Games but provides the International Olympic Committee with all the ammunition and legal justification it needs to issue a blanket ban on all Russian athletes, although the idea of some competing under a neutral flag has been floated by long-jumper Darya Klishina.