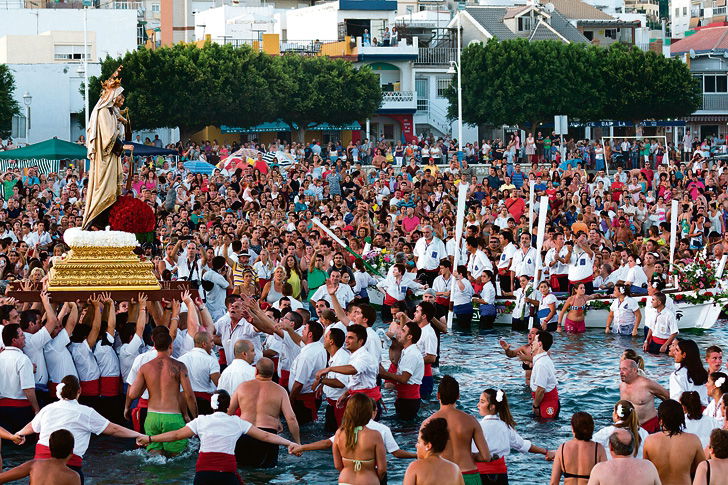 THE Costa del Sol is to be transformed into a series of processional routes once more, as the 'Virgen del Carmen' festival hits the region's fishing towns.
Taking place today, July 16, and tomorrow, July 17, the celebration was once called 'Queen of the Seas,' since Carmen is the patron saint of mariners and fishermen, and earlier inhabitants believed that the sea could only be swam in after the festival had taken place, due to the water-purifying powers of the virgin.
A recent tradition, cooked up by local scuba divers in 1981, sees an image of the patron placed at the bottom of the sea, with teams of divers making mini pilgrimages to pay their sub-aquatic homage.
During the main celebrations, which mostly take place on Saturday, an effigy of the much-loved lady is paraded through the streets of Malaga, Marbella, Estepona, Fuengirola, Benalmadena, and Torremolinos, among others, before being treated to a spin around their respective ports or bays on a raft adorned with flowers, with a flotilla of fishing boats as an entourage.
This is all accompanied by lashings of live music, food, drink, and fireworks, as the costa prepares itself for yet another weekend knees-up.