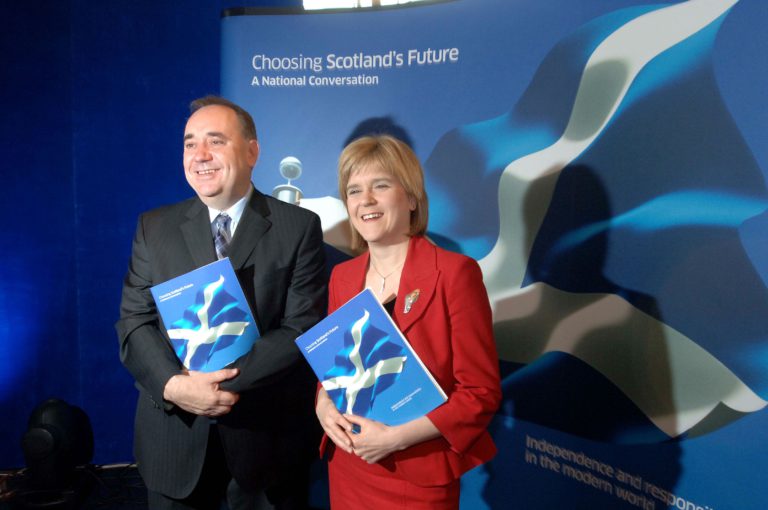 DESPITE the fact that Nicola Sturgeon was in London this week, rather than remain to have her first meeting with Theresa May at 10 Downing Street, she returned to Scotland and now Mrs May is 'hot-footing' it to Edinburgh to discuss Brexit and the Scottish view of the United Kingdom on July 15.
The Scottish First Minister clearly wants to discuss options to protect Scottish interests in a situation where the majority of Scots voted to remain within the EU as  in her opinion the English leave vote has jeopardised the Scots.
Mrs May said prior to her departure, "This visit to Scotland is my first as prime minister and I'm coming here to show my commitment to preserving this special union that has endured for centuries.
"And I want to say something else to the people of Scotland too: the government I lead will always be on your side.
"Every decision we take, every policy we take forward, we will stand up for you and your family – not the rich, the mighty or the powerful.
"That's because I believe in a union, not just between the nations of the United Kingdom, but between all of our citizens."
Brave words which like porridge, may be taken with a pinch of salt in Caledonia, especially when the SNP MPs in the House of Commons now form the third largest power block and the party itself whilst having lost some ground in the Scottish House is still the Scottish Nationalist Party and may well want to use the anger of Scottish voters to force another referendum on independence.
Already Scottish Secretary David Mundell has 'scotched' the idea of a Scotland remaining in a United Kingdom whilst also remaining within the European Union telling BBC Scotland's Good Morning Scotland programme "I certainly don't think it's possible for Scotland to remain within the EU and the rest of the UK to be outwith the EU. I think that is fanciful."
The first meeting of these two leaders is bound to be projected as one of warmth and mutual admiration but the real test will come over the next two years or so, when and if Mrs May calls for Article 50 to be invoked at which time the gloves will no doubt come off and both parties will do all that they can to achieve their aims which may well be quite opposite to each other.
Realistically, it would be very difficult for Scotland to gain independence and then join the European Union in its own right in the short term and if "a week is a long time in politics", a decade or more is an aeon.