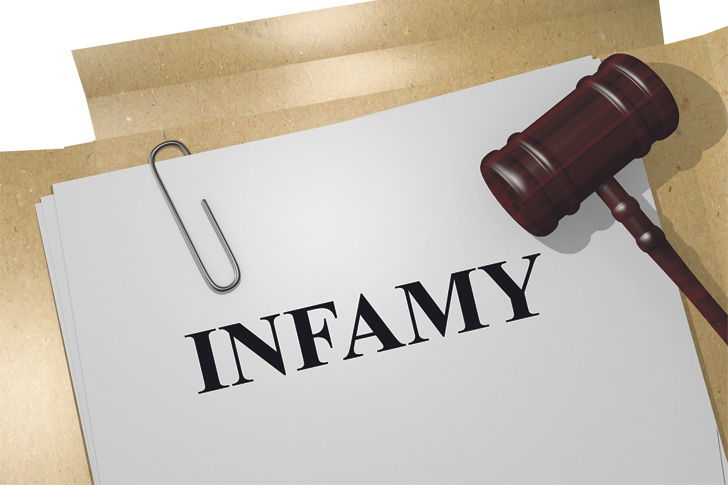 VILIFIED yet again. Or in the words of dear old Kenneth Williams "Infamy, infamy, they've all got it infa' me!"
Last week's piece on Nicola Sturgeon indeed needed very little urging to bring down the full wrath of our feisty Scottish friends onto this old boy's, fully anticipant head.
Oddly some of the slightly more extreme responses were totally contradictory and actually guilty of exactly what they were accusing me of ("How dare you describe Alyn Smith in such derogatory terms – you nasty little s..t!").
At this point I do apologise unreservedly for referring to this man as a caber tosser; I really should have stayed with the vernacular. Outside of that, I stand by all I said. I sincerely do think the SNP has a completely hidden agenda of fanatic opportunism and if not watched very carefully, will bring Scotland tumbling down very much akin to the price of North Sea oil.
Of course I have been scoffed at and vilified on numerous occasions over the years. Twenty-five years ago, when I warned that Britain was being so infiltrated with terrorists and over run by immigrants that by the time the authorities woke up it would be 'too late,' I was accused of being a 'ranting racist.'
Around that time I also wrote that many convicted thugs were being radicalised in prisons by Islamic fanatics; an observation which was considered by many as 'another Leapy alarmist rant' (and I had witnessed that personally!).
When Tony Blair was elected, I received plenty of stick for stating that 'I wouldn't trust him further than I could throw him.' Ha!
In more recent times of course, I drew plenty of hate mail when I concluded that Corbyn was hopeless and would probably last less than two years (that prophesy of course has still to come to pass!).
Some years ago, I told column perusers to 'look out for UKIP' (derided). And when I stated that Trump was 'underestimated' was called, among other things, a bigoted idiot. 
Those seeking intellect in this column may be disappointed, but hopefully, those searching out foresight are more than suitably satiated!
Keep the faith.
Love Leapy,
leapylee2002@gmail.com