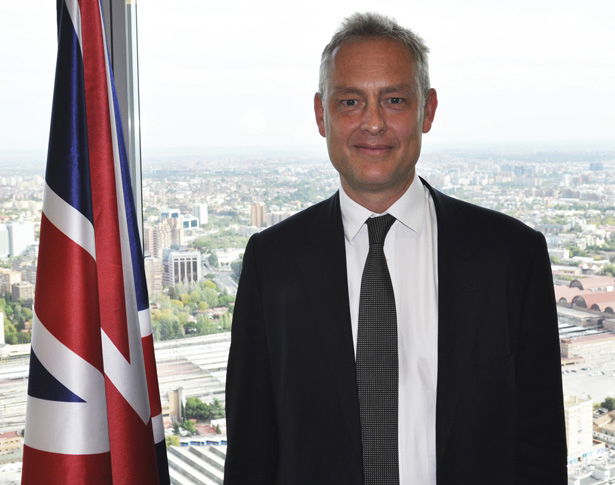 In an interview Euro Weekly News held with the British Ambassador Simon Manley in Murcia City on Friday July 8, amongst a number of matters discussed, he was asked for a comment on the Gibraltar situation and made the following observations,
"Gibraltar people had significant concern about Britain leaving the European Union with 96 per cent I think, of those who voted, voting in favour of staying in the European Union. That was the clear preference and we will work with them as we will work with Wales, Scotland and Northern Ireland administrations in the weeks and months ahead to elaborate the British position in the negotiations. 
We will clearly continue to defend the long held British Government position in respect of Gibraltar, which defends the right of the people of Gibraltar to determine their own fate and more positively still is to work with the Governor to make clear to Spanish people in Government that whatever happened on June 23 the fundamentals remain the same. There is a tremendous opportunity if we want to seize it, to work together to create a zone of prosperity in and around Gibraltar. 
The Gibraltarian economy is extraordinarily robust; a great example of a thriving free-market economy creating thousands of jobs in that area, and we are keen to ensure that prosperity spreads beyond the borders of Gibraltar to neighbouring areas of La Linea, San Roque, and elsewhere. 
For example the new University of Gibraltar, as it is already, is offering educational opportunities for the Spanish people in the area surrounding Gibraltar, and so we work together to create a zone of prosperity and opportunity."