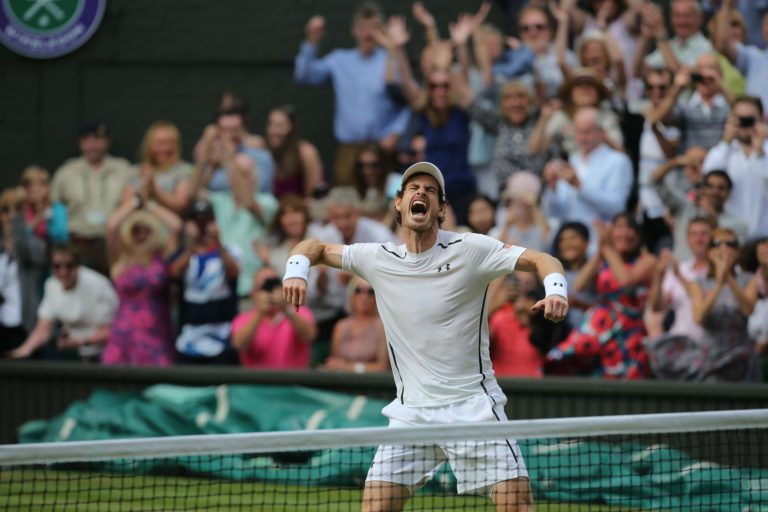 DESPITE the fact that there seems to be a feeling that Andy Murray isn't the most charismatic person in tennis and he did say that family was more important than the title (although he did receive £350,000 (€410,000)), he walked all over Milos Raonic, the Canadian who is receiving coaching advice from former champion John McEnroe in three straight sets winning 6-4 7-6 7-6 at the Wimbledon men's finals on Sunday July 11.
Some would say that he was lucky not to meet Djokovic, Federer or Nadal in the final but who cares! This is his third Grand Slam win in singles and his second Wimbledon win which makes him the greatest British tennis player since Fred Perry although if Nicola Sturgeon gets her way, he will of course also be the greatest reigning Scottish Champion of all time and he and Jamie can then enter the Davis Cup on behalf of Scotland rather than Great Britain.
All eyes are now on Heather Watson who plays in the mixed doubles finals hoping for a win which Jamie Murray obtained in 2008 with Jelana Jankovic who is still playing and training in Mallorca and the English couple Jo Durie and Jeremy bates in 1987.