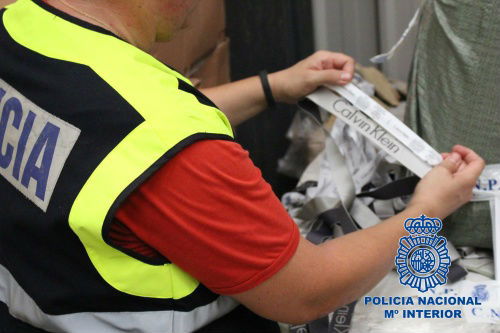 NATIONAL Police officers made a huge seizure of counterfeit goods in Valencia which had been smuggled into the country from China by a person or persons of Chinese origin.
The investigation commenced when the police heard rumours of large numbers of fake goods being offered for sale in the Valencia area. On further investigation it became clear that not only were the items improperly imported but they were produced in breach of international licensing laws and property rights, so officers acted to stop this illegal activity.
They concluded that the goods were being delivered by container to an industrial estate in Valencia and raided the building where they found a number of professionally wrapped boxes covered in black plastic to conceal their contents but on investigation, no less than 64,650 different fake items of clothing or cosmetics were found and seized.
So far one individual has been arrested.