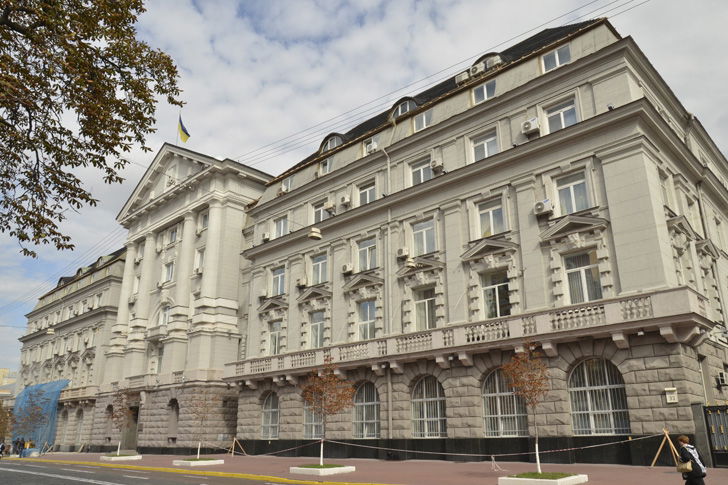 ALTHOUGH he was arrested in late May of this year, Ukrainian government sources are only now revealing that a French national was stopped on the border between the Ukraine and Poland with two rocket-launchers, assault rifles and 125 kilos of TNT plus detonators all contained in his car.
The 25-year-old Frenchman was spotted in Ukraine by the State Security Services (SBU) there and it was believed that because of the current disputes between that country and Russia that he had arrived with the intention of purchasing munitions, which are relatively easy to obtain.
Head of the State Security Service Vasyl Hrytsak told reporters on June 6 that the man intended to blow up "a Muslim mosque, a Jewish synagogue, tax collection organisations, police patrol units, and numerous other locations."
A search of the man's home in eastern France allegedly found material for making explosives and a T-shirt with the logo of a far-right organisation, and Hrytsak said the man "obtained five Kalashnikov rifles, more than 5,000 bullets, two anti-tank grenade launchers, 125 kilograms of [explosive material], 100 detonators, 20 balaclavas, and other things."
He went on to report that the man was planning to stage 15 terrorist attacks during the Europe 2016 Football Finals, being held in France.
In an earlier statement, the SBU revealed that it had also detained two suspected Daesh militants and disrupted their cell in the city of Kharkiv.