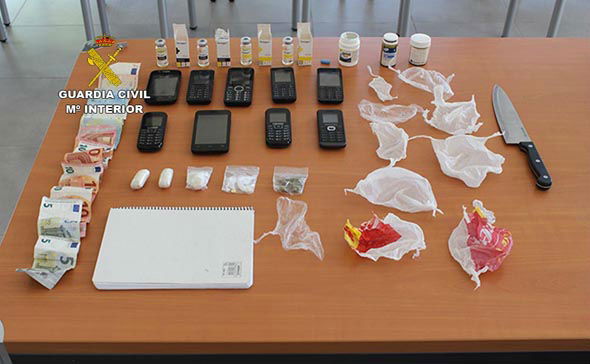 THE Guardia Civil of Calvia has arrested two Irishmen who are allegedly part of a drug trafficking gang in the area of Magaluf.
In a press release from the Guardia Civil, the law enforcement agency explained that their anti-drug operation known as Operation Leprechaun began at the beginning of May after the detention of a British drug dealer who police discovered was part of a criminal organisation selling drugs to tourists and expatriates in Magaluf and Palmanova. 
One of the two Irishmen subsequently detained is allegedly the ringleader of the organisation and has been charged with selling drugs primarily in Magaluf's Punta Ballena area.
Fifty grams of high purity cocaine along with anabolic steroids and cash were confiscated during a search of his home.
The Guardia Civil is continuing the investigation and more arrests may be forthcoming.