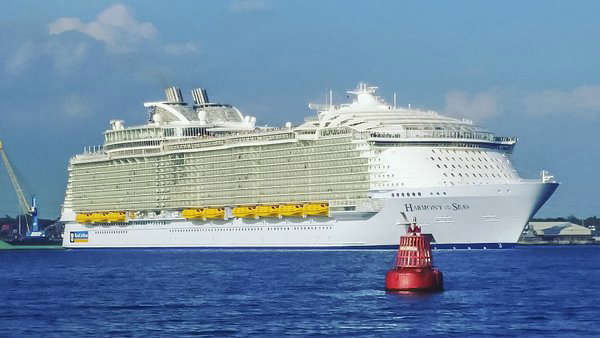 THE world's biggest cruise ship, which is almost 165 feet longer than the Eiffel Tower, docked in Malaga around 7am on Friday June 3 and was due to depart for Barcelona at 6pm.
Harmony of the Seas, which cost over €1 billion to build and weighs 227,000 tonnes, arrived from Vigo with over 6,000 passengers and 2,100 crew on board.
The 18-deck ship is brand new, having departed from a French shipyard on May 15, and this is its first Mediterranean voyage.
Environmental campaigners claim that the humongous vessel burns 1,147 gallons of fuel an hour, equivalent to 376 million cars.
Facilities on board include two 'flowriders' with simulated waves for surfing, various water slides, a kids' waterpark, rock-climbing walls, a zip wire, an ice rink, a running track, a state-of-the-art theatre, high street shops, and a scaled-down version of New York's Central park.
The three largest cruise liners on the planet have now called in at Malaga over the last couple of years, with Royal Caribbean stable mates Oasis of the Seas and Allure of the Seas docking in 2014 and 2015, respectively.