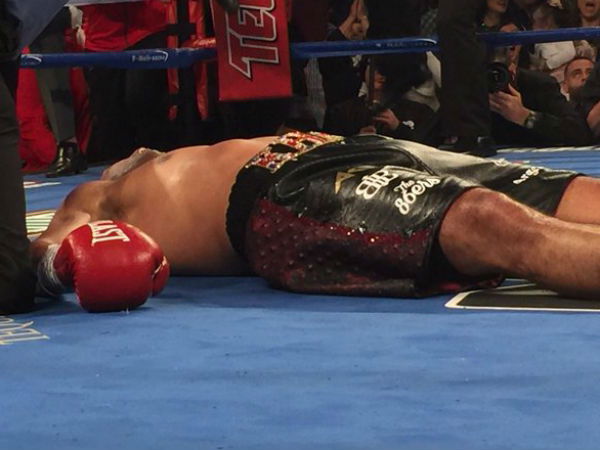 IT WAS a brave decision by Amir Khan and his camp to jump two weights in order to meet Mexican middleweight champion Canelo Alvarez in Las Vegas on May 7 but it was to prove a step too far although perhaps the size of the purse will compensate for the pain of losing.
Khan started well, keeping out of reach of the heavy puncher Alvarez and won the first three rounds of the fight but the tide started to turn in round four and then in round five, Khan took his first big hit with a left hook from the Mexican that left him with a cut over his right eye.
The sixth round however spelled the end of the fight for Khan who was knocked unconscious, this time by an enormous right hand and so conclusive was the blow that the referee didn't even bother to count before declaring Alvarez the winner.
This was only the fourth defeat in 35 fights that he has experienced and thankfully, recovering quickly from the punch, he said that he would now return to the 147 pound weight where he had previously been so successful.
Another British boxer Joe Hughes is due to fight for the WBO Intercontinental Super-Lightweight belt against defending champion Jack Catterall in Bolton on May 13.
Nothing that unusual except that Hughes suffered nerve damage when he was born and his right arm is two and a half inches shorter than his left arm. When he fights he almost always uses his right arm to block and his left arm to punch and he reportedly has once heck of a punch having won 14 out of 15 fights, his only loss being four years ago.
If he is successful in this next fight, then there is the possibility that he could be very close to at least one world title fight.