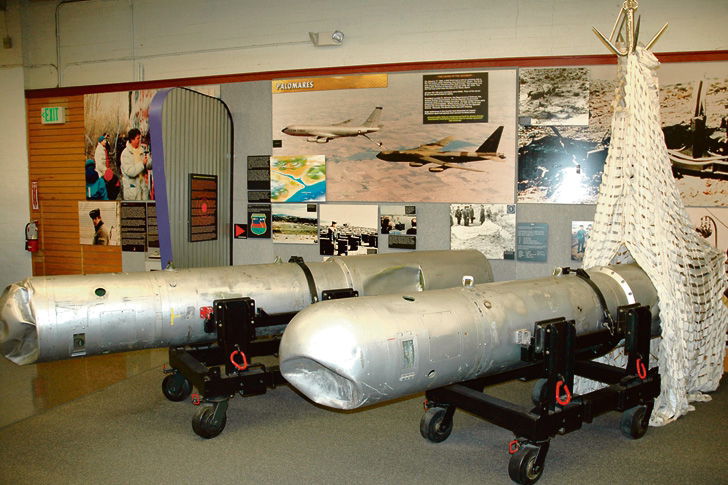 OPERATION Broken Arrow exhibition, containing some previously unseen images of the Palomares nuclear accident, has opened in Cuevas del Almanzora.
Although the main display of items, including cases of the bombs involved in the incident in 1966, are on display in Albuquerque, New Mexico, the local area has now at last got its own exhibition on the accident, albeit for a limited time only.
The exhibition contains 60 images from films which have been released from US government files over the years and will be running at the La Tercia Hall at Marques de los Velez Castle until May 29.
Culture and Tourism deputy, Indalecio Modesto Alonso, opened the exhibition on Friday evening (April 29) and described the council's immense satisfaction at finally being able to host it: "finally we can show this important part of our history in images thanks to the collaboration of the Andalucia Photography Centre."