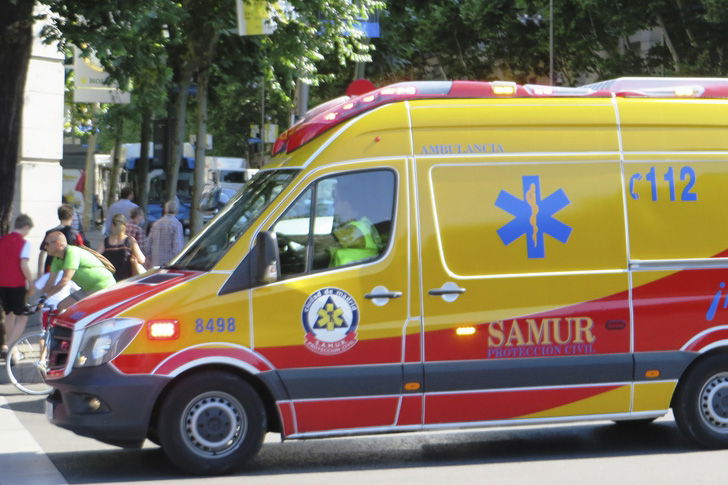 AMBULANCES in the autonomous community of Madrid will now incur fines for lateness. The Deputy Minister of Health for the Community of Madrid, Manuel Molina Munoz, ensured citizens that his administration will keep a strict eye on the compliance of these measures. 
The penalties will vary between a sum of €2,000 and €6,000 per day if ambulance response times do not fall within the set limit.
The daily averages are indicated as follows: 25 minutes in urban areas and 35 minutes in rural areas, however the response time cannot exceed 45 minutes. Following this, if lateness is between 30 seconds and three minutes, the fine will be €2,000, if between 3 and 5 minutes, the fine will rise to €4,000. Lateness over 6 minutes will be fined €6,000. Failure to realise the coordinated service, such as not responding to calls from the dispatcher, will bring the fine up to €12,000.
Some news services and union leaders argue that these measures imposed by the ministry are too strict in comparison to the resources actually available in the community of Madrid. It is reported that only 27 out of the available 96 ambulance vehicles are fully equipped to deal with emergencies, although all have the compulsory defibrillators.
Only 35 of these are available on an around-the-clock basis and, in 43 vehicles, there is only one member of medical staff, meaning that if there is an accident were the victim needs to be restrained, one member of staff cannot competently manage the situation, and a second ambulance must be called to make up personnel.
The emergency becomes yet more urgent but infinitely less efficient. It is also worth noting that the ambulances not only assist in emergencies, but also fulfil scheduled transportation requests to and from hospital.
Apparently, there are a total of 431 trained personnel working on regional ambulances, this is discounting administrative staff, and they carry out approximately 330,000 call-outs per year.
To translate this into working hours, it converts to a whopping 532,900 hours for drivers and technicians, and 353,320 hours for assistants, whose presence in the ambulance is determined by the type of emergency. It seems the numbers speak for themselves.