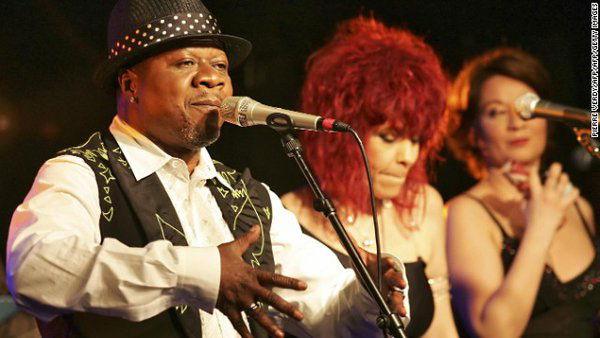 THE string of musicians who have died in recent months is not exclusive to the English-speaking world, and Africa lost one of its brightest stars on Sunday April 24.
Wildly influential and popular Congolese musician Papa Wemba passed away at the age of 66 after collapsing on stage in the middle of a concert.
The show, which was taking place in the Ivory Coast, turned out to be the last for the 'King of Congolese rumba', as Wemba was affectionately called by his legions of fans.
For a few moments, his dancers were completely oblivious to what was going on, and they continued to perform before rushing to Wemba's aid upon realizing what was happening.
Wemba's career began with him performing in religious choirs, but he soon became one of the leading figures of Congolese rumba, finding himself a fervent and dedicated fanbase in the process. He was also seen as a style icon, as he was s a leading figure in the cult movement known as the Sapeurs, which revolves around impeccably styled and coiffed young men who drop huge amounts of cash on designer clothes.
Wemba performed with several bands, including Zaiko Langa Langa, Isifi, and Viva la Musica, and also appeared in two films, Life is Beautiful in 1987 and Wild Games in 1997.